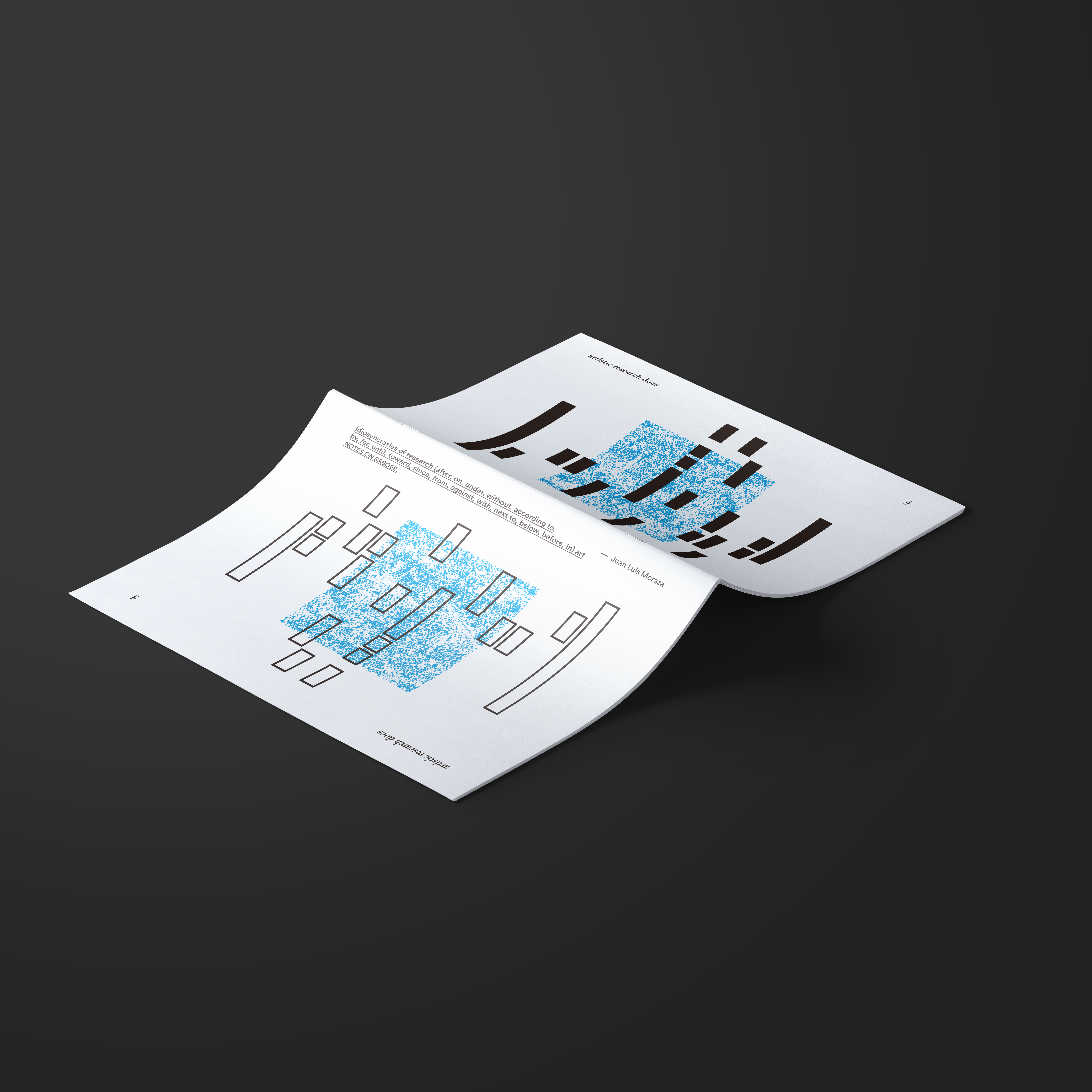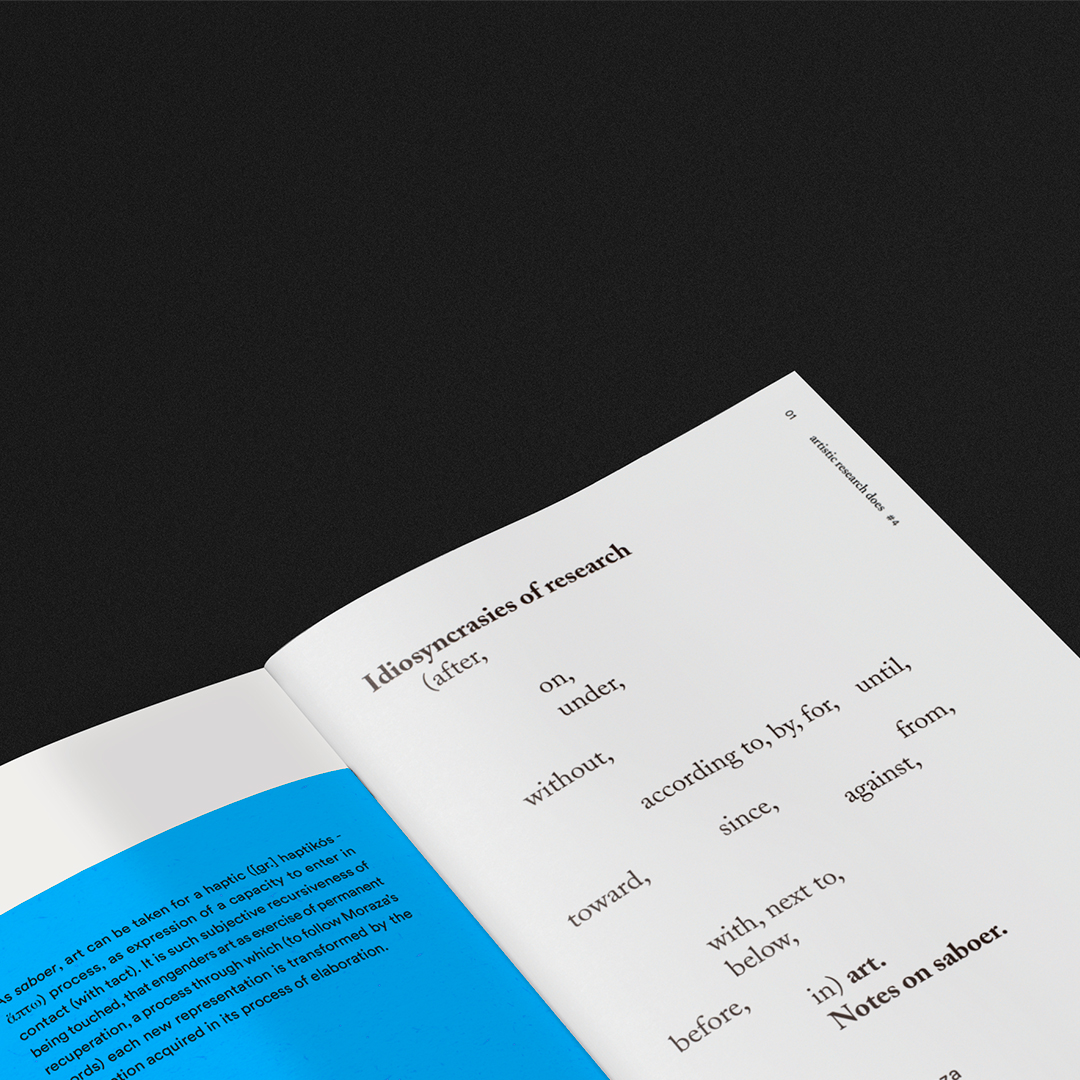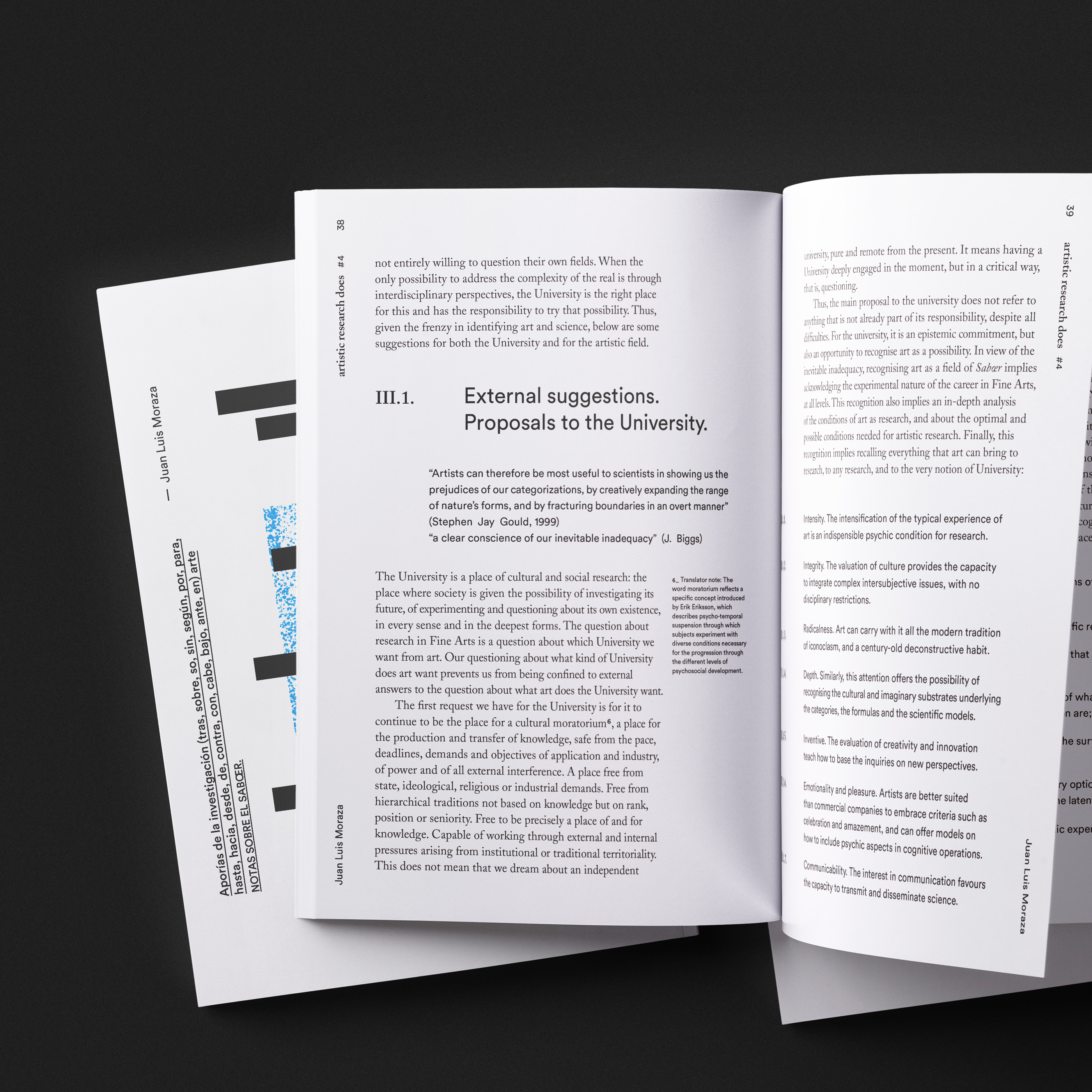 Artistic Research Does
Editorial, Cover, Illustration

Artistic Research Does is a series of individual takes published on the topic of artistic research, yet anti-ologically designed. It consists of a number of short authored submissions, conceived under invitation and for the occasion, published in individual booklets, once a month and bilingual-ly (PT/ENG).

This project is commisioned by i2ADS (Institute of Research in Art, Design and Society, Faculty of Fine Arts, University of Porto).